Plumbing Service Financing
Pay Over Time Options For Any Credit Score
Chen Plumbing
Rated 5.0 out of 115 reviews
Chen Plumbing has chosen to partner with Wisetack in order to make our quality plumbing services available to everyone. Plumbing issues can often lead to health and safety concerns, as well as structural damage to your home, if left unchecked. That's why we feel it is so important to get the plumbing services you need right away!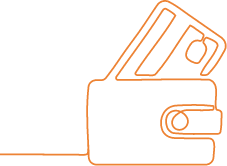 Benefits of Financing For Residential Plumbing Services
Affordability: Financing allows homeowners to spread the cost of essential plumbing services over time, making them more budget-friendly.
Immediate Access: Plumbing issues can't always wait for savings to accumulate. Financing provides immediate access to necessary repairs or upgrades.
Emergency Preparedness: With financing options in place, homeowners are better prepared for unexpected plumbing emergencies without the stress of immediate out-of-pocket expenses.
Preserve Savings: Financing preserves homeowners' savings for other investments or unexpected expenses, providing financial security.
Flexible Repayment Plans: Most financing options offer flexible repayment plans, allowing homeowners to choose terms that suit their budget and financial situation.
No Upfront Payment: Financing typically requires little to no upfront payment, making it accessible to homeowners with limited immediate funds.
Higher Quality Repairs: Financing enables homeowners to afford higher quality plumbing solutions, reducing the likelihood of future issues and repairs.
Improved Home Value: Investing in plumbing repairs or upgrades financed over time can enhance the value and appeal of a home, benefiting homeowners in the long run.
Peace of Mind: Knowing that plumbing services can be financed provides peace of mind, ensuring that necessary repairs can be addressed promptly.
Credit Building: Responsible financing and on-time payments can positively impact a homeowner's credit score, improving their financial profile.
Options for All Budgets: Various financing options are available, catering to a wide range of budgets and credit profiles, making plumbing services accessible to most homeowners.