Prompt, Reliable Water Heater Repair in Norcross, GA
A faulty water heater can be quite a source of frustration throughout your day, but luckily you're in good hands with Chen Plumbing! We provide expert hot water heater repair service in Norcross, GA, and in the surrounding communities. The sooner you get it repaired, the sooner you'll be able to go about your life without the background annoyance of having to wash your hands and take showers without strong, consistent hot water flow.
If you notice any of the signs of trouble with your hot water heater, including higher-than-usual energy bills, hot water fluctuations, or unusual smells and sounds, give Chen Plumbing a call and we'll get it handled. And of course, we always clean up after ourselves, leaving your home just as tidy as we found it.
For professional water heater repair in Norcross, GA, and the surrounding areas, call today at 678-621-6363 .
What is the life expectancy of a new water heater?
The life expectancy of a new water heater typically ranges from 8 to 15 years. Factors influencing longevity include the type of water heater (tankless, storage tank), water quality, and maintenance. Tankless heaters often have a longer lifespan than traditional storage tank models. Regular flushing, inspecting anode rods, and prompt repairs contribute to longevity. Monitoring signs of deterioration, such as leaks or inadequate heating, helps determine when replacement is necessary. Consulting with a professional plumber can provide personalized insights based on your specific situation.
How much does it cost to replace a hot water heater in Georgia?
The cost to replace a hot water heater depends on things like the type of heater, capacity, and installation complexity. For a traditional storage-tank water heater, the cost can range from $500 to $1,500, including installation. Tankless water heaters typically cost between $1,000 and $3,000 or more, accounting for both the unit and installation. Additional factors like local labor rates and any necessary plumbing modifications can influence the overall cost. It's recommended to obtain quotes from local professionals for accurate estimates.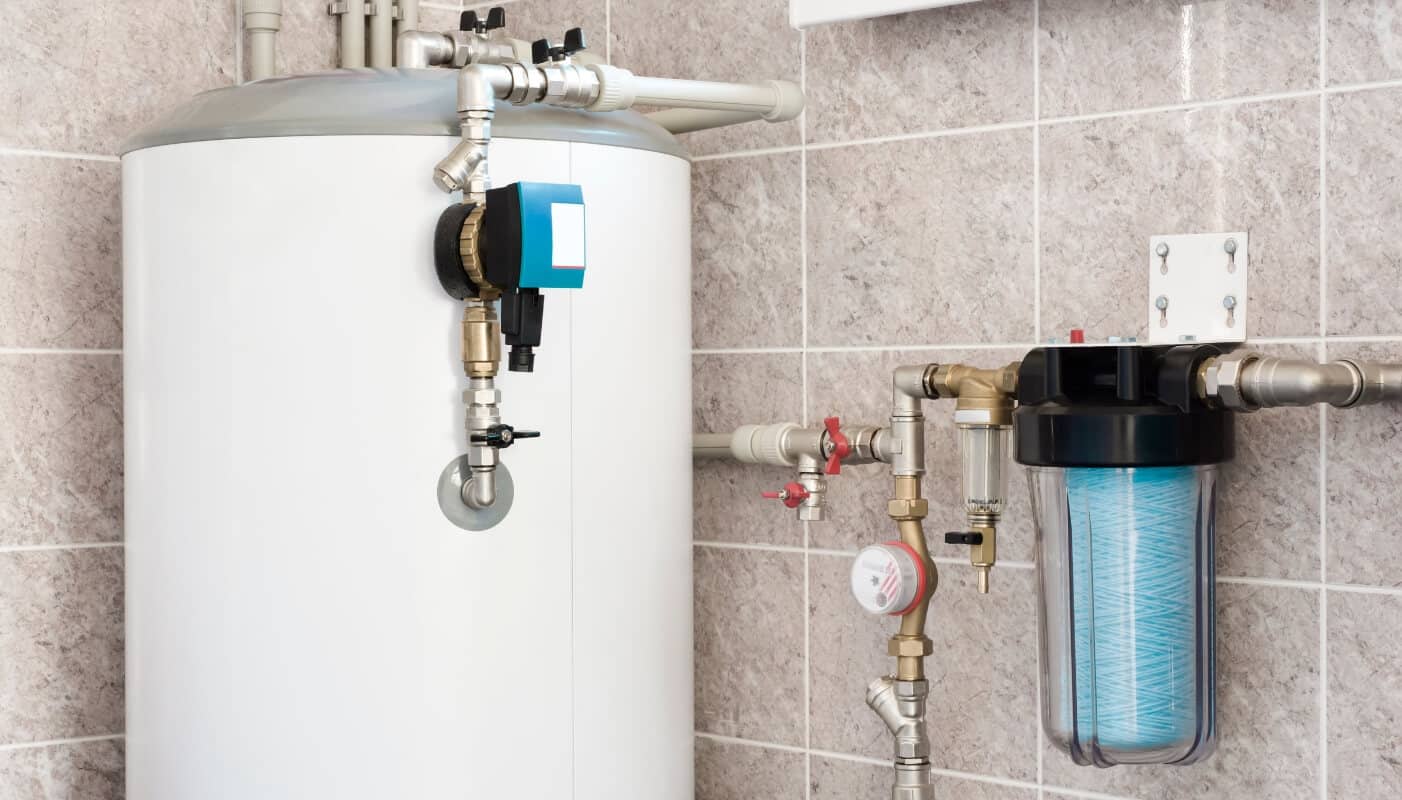 Water Heater Installation & Replacement By The Experts
All good things must come to an end, and when your trusty old water heater has run its course, it's time to call Chen Plumbing for a replacement water heater unit. Of course, we're just as happy to do hot water heater installation for new buildings. Time to upgrade to a newer, more energy-efficient water heater? We're happy to assist you with gas, electrical, and tankless water heaters.
Having your new unit professionally installed guarantees that your warranty will cover any repairs that may be required. It also ensures that your unit is installed correctly, since DIY installs can often lead to dangerous water leaks or problems with the gas line. Don't risk a major catastrophe, save time and money by calling Chen Plumbing.
Common Water Heater Problems in Georgia
When you've been in business as long as we have, you've pretty much seen it all. Our clients depend on Chen Plumbing for all their hot water heater repairs. From minor problems to major issues, we've got you covered. These are some of our most common service calls.
Sediment Buildup in Tank
Georgia has hard water in many areas, which can lead to the accumulation of sediment and mineral deposits in the bottom of the water heater tank. This can reduce the efficiency of the heater and lead to overheating or corrosion.
Leaking Water Heater Tank
Over time, the tank of a water heater can develop leaks due to rust or corrosion. High humidity levels here in the Atlanta metropolitan area can exacerbate this problem.
Problem With Pilot Light
Gas water heaters may experience problems with the pilot light, such as it going out frequently. This can be caused by issues with the thermocouple, gas supply, or ventilation.
Water Temperature Fluctuation
Inconsistent water temperature can occur if there is a faulty thermostat or a buildup of sediment in the tank.
Water Heater Making Noises
Loud popping or banging sounds can come from the water heater due to sediment buildup, which causes overheating and expansion.
Smelly Water or Discolored Hot Water
Bacteria can thrive in warm water, leading to foul odors or discolored hot water. This issue can be more common in regions with higher temperatures such as Georgia.
Insufficient Hot Water
If you're not getting enough hot water, it could be due to a variety of issues, including a malfunctioning thermostat, heating element, or a tank that's too small for your household's needs.
Water Heater Services in Norcross, GA You Can Count On
When you need water heater repair in the metro Atlanta area, you'll be glad you called Chen Plumbing. Not sure what you need? We offer free estimates, so we'll come out and take a look at no cost to you. Or, better yet, get a free quote online! Let our family's three generations of accumulated experience and plumbing expertise ensure your family's safety and comfort.
Give us a call today at 678-621-6363 .