Our Story
Chen Plumbing, a cornerstone in the metro Atlanta area, has been delivering exceptional plumbing services since its inception in 1998. Our founder, Tim Chen, began this journey as a first-generation immigrant from Shanghai, China, who settled in Atlanta during high school. Guided by a profound passion for the plumbing industry, Tim honed his skills under the tutelage of various mentors, including his father, a distinguished Master Plumber.
Through his extensive experience and unwavering commitment to excellence, Tim cultivated a deep connection with Atlanta and its diverse neighborhoods. His dedication to delivering top-notch services and consistently going the extra mile for our customers remains a guiding principle that shapes our company's ethos.
In 2020, we welcomed the third generation into our family business, as Tim's son, Michael, joined our ranks. Michael brings a fresh perspective and a new set of skills, ensuring that Chen Plumbing continues its tradition of hard work, selfless care, and unwavering honesty that has defined us for over three decades.
Today, with deep roots in the metro Atlanta community, Chen Plumbing stands as a testament to our enduring commitment to excellence and customer satisfaction. We are proud to serve the Atlanta area and look forward to providing top-notch plumbing services for many more years to come. Thank you for choosing Chen Plumbing!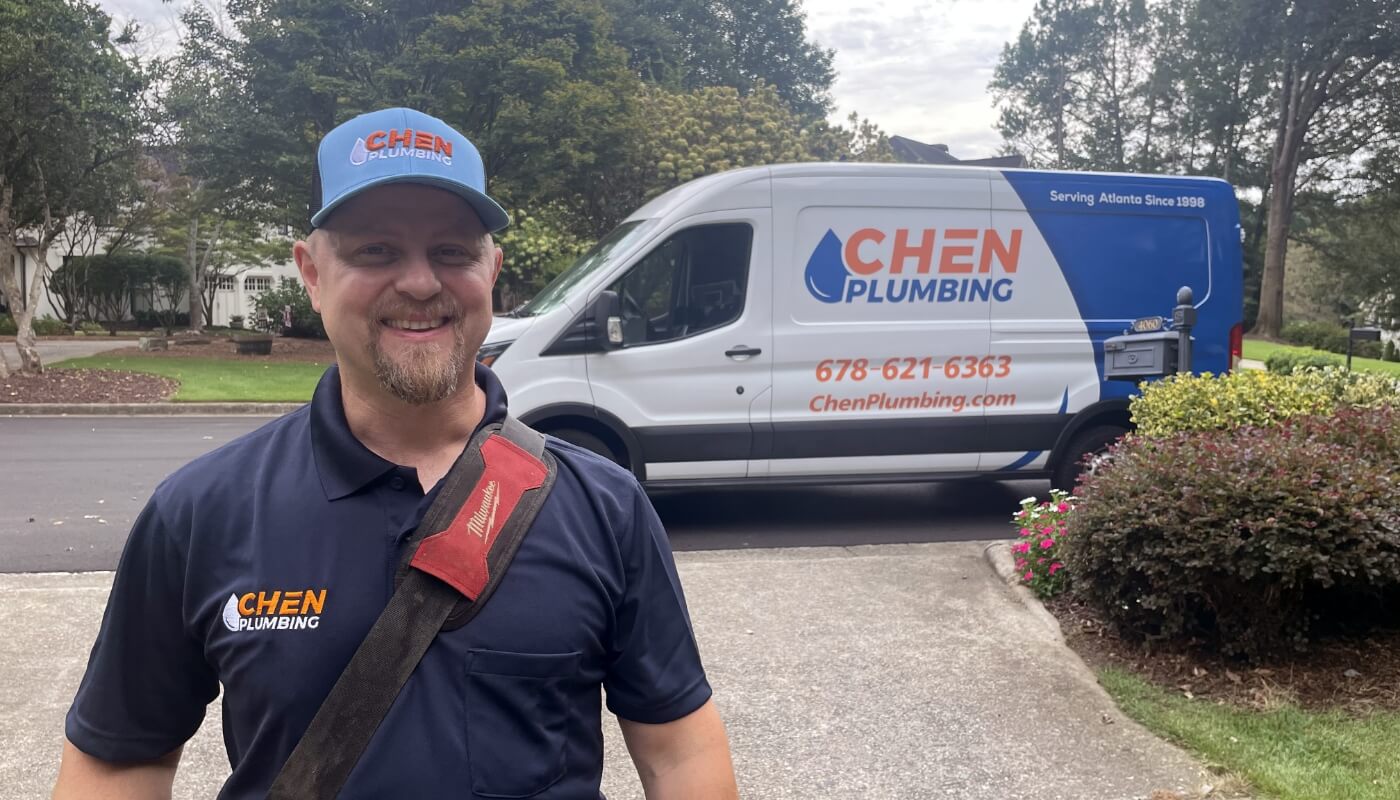 Plumbers That Care
At Chen Plumbing, our dedication to excellence is at the core of everything we do. We take immense pride in our work and are unwaveringly committed to delivering the utmost quality to our valued customers.
Our team comprises seasoned plumbers who bring a wealth of experience to every project. They are not just experts; they are passionate about their craft and driven to provide plumbing solutions that are dependable, efficient, and executed with the utmost professionalism.
We firmly believe that our customers deserve nothing less than the very best. That's why we consistently go above and beyond, ensuring that each customer is not just satisfied, but delighted with the results of our work.
Our commitment to quality, reliability, and professionalism is what truly distinguishes us from our competitors. We don't just fix pipes; we build trust. We don't just meet expectations; we exceed them.
Thank you for choosing Chen Plumbing for all your plumbing needs. Your satisfaction is our ultimate goal, and we're here to ensure your plumbing is in the most capable and caring hands.