Best Drain Clearing Service in Norcross, GA and the Surrounding Communities
Clogged drains are annoying and unsightly, yes, but if they aren't cleared out promptly, they can lead to far more serious issues. This includes:
Health Risks: Clogged drains can lead to the growth of harmful bacteria and mold, which can cause diseases, allergies, respiratory illness, chronic fatigue, skin rashes, and even serious skin conditions like cellulitis or impetigo.
Structural Damage: If not addressed promptly, a clogged drain can cause severe structural damage to your home. This includes water contamination and potential flooding, which can weaken the foundation of your house.
In order to avoid these hazardous complications, choose the best drain cleaning service in Norcross, GA. Choose Chen Plumbing, and we'll be there in no time. If you've got an overflow or other emergency, we can help with that too!
Contact us today for a free quote or schedule service at 678-621-6363 .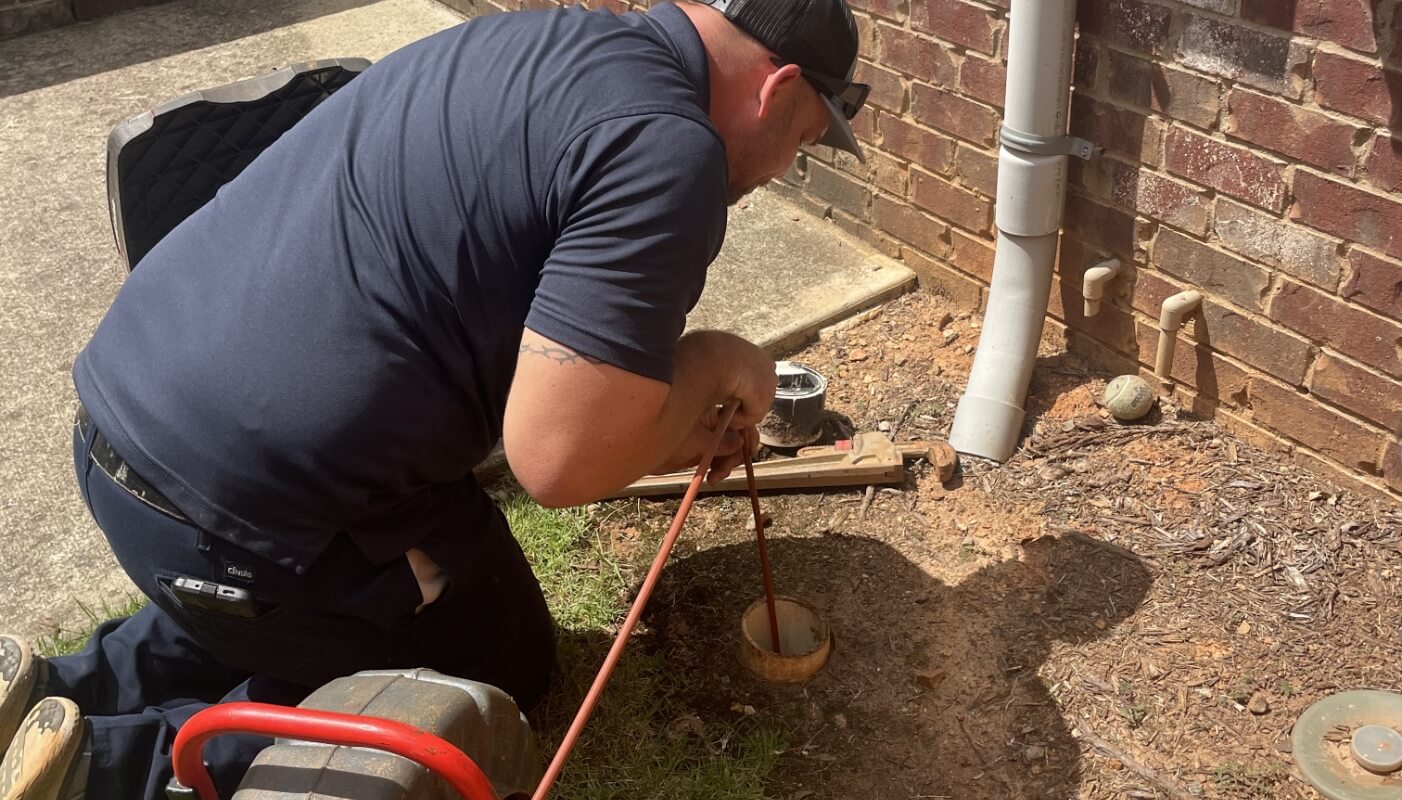 A Full Range of Drain Clearing Techniques
We offer a complete range of drain cleaning methods to suit your individual situation. A few factors come into play when deciding on which drain clearing technique is best for your home's plumbing system. This includes the type and location of the stoppage in your plumbing, the type and material of your pipes, and more.
Because no two drain stoppages are built alike, we offer various ways of clearing them:
Plumbing Hydro Jetting
We offer a high-pressure water clearing service that effectively cleans your home's plumbing system. This powerful method doesn't require digging or excavation and is safe for your pipes when conducted by our skilled technicians.
Augers or Snake Cleaners
Our team is equipped with both hand-powered and motor-driven snake cleaners. These tools use a long, flexible cable to break up or retrieve the clog. Our motorized drain snakes are particularly powerful for handling tougher clogs.
Drum Machine Drain Clearing
For serious clogs, we use drum machines. These motorized cleaning machines use a rotating drum to break up blockages. They're highly effective and can be used in larger pipes.
Air Burst Cleaners
Our air burst cleaners use accelerated gas to produce a force that dislodges blockages. This method is quick, easy, and doesn't involve any chemicals.
Chemical Drain Cleaners
We offer chemical drain cleaning services to dissolve or break down blockages. While effective, we use these cleaners responsibly to avoid potential damage to your pipes.
Enzymatic Drain Cleaners
As a safer and more eco-friendly alternative to chemical cleaners, we also offer enzymatic drain cleaning services. These use enzymes or bacteria to break down the clog, and are safe for all types of pipes.
Mechanical Drain Cleaners
Our team is adept with mechanical drain cleaning tools like drain snakes, augers, and plungers. These simple-to-use tools don't require any chemicals.
Video Camera Pipe Inspection
To ensure we identify the exact location and nature of the clog, we offer video camera pipe inspections as part of our services. This isn't a cleaning method itself, but an essential tool in our arsenal to ensure we provide the most effective service.
The Drain Cleaning Experts You Can Rely On
When you're dealing with a stopped-up drain, you need to know that the plumbing company you choose will get there quickly, clean the drain stoppage thoroughly, and do so without damaging your pipes or leaving a huge mess for you to clean up. That's why it's a wise choice to go with Chen Plumbing. We're a local family business, so we take pride in offering outstanding service for our clients as they're also our neighbors. We always clean up after ourselves and on top of all this, we never charge a dispatch fee!
We look forward to serving you. Give us a call today at 678-621-6363 to schedule service.